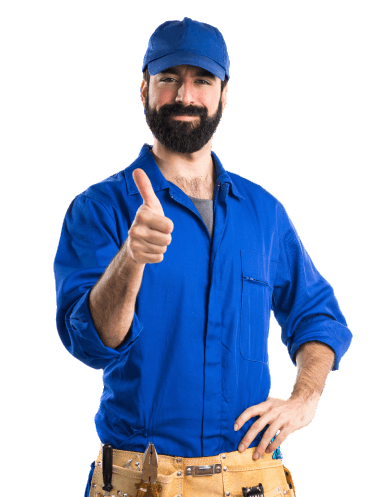 #1 CLOGGED TOILET IN MONTEBELLO
We are here to serve you and be your plumber for life!
When you need plumbers in and around Montebello, CA, you can count on Plumberland Emergency Plumbing Land Commerce to get the job done. We are available 24/7 and ready to help with any size or type of damage to your home.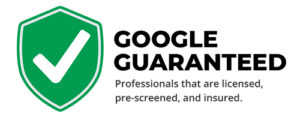 All our work is 100% guaranteed. Plumbing problems will hit you at any time and create an emergency plumbing problem. Homeowners and businesses will, at some point, have to call a plumber. When the time comes and you need a plumber in Comercio and its surroundings, we are here to serve you 24 hours a day, 7 days a week. We understand that you have many Commerce plumbing companies to choose from. Be sure to do some homework and verify that they are reputable, licensed plumbers in Commerce who offer warranties on the work they do. All our work is guaranteed.
Plumberland Emergency Plumbing Land Commerce is ready to service your home or business with a professional and affordable plumbing service. We have been providing preventive and emergency maintenance plumbing services in and around Commerce for over fifteen years. If you need reliable 24/7 plumbing service in Commerce, we're just a phone call away. Same day service, 365 days a year.
24-hour Emergency Plumbing Services
How To Deal With A Clogged Toilet
Dealing with a clogged toilet can be an annoying and messy task. If you live in Montebello, it's best to call a professional plumber for assistance. A professional plumber will have the necessary tools to unclog your toilet quickly and efficiently. He or she may use special equipment such as augers, plungers, and snakes to remove the clog safely. Additionally, a professional plumber will be able to recommend the best solutions for your situation and provide you with peace of mind that the job has been done properly. If a chemical drain cleaner is used, they can help ensure there are no further problems down the line. Don't let a clogged toilets in Montebello disrupt your daily life – call a professional plumber in Montebello for help. They'll have the tools and knowledge to get the job done right.
If you'd prefer to take matters into your own hands, there are a few DIY methods for unclogging a toilet. Before trying any of these solutions, make sure the water level in the bowl is below the rim and all other toilets in your home are turned off at their supply valves. This will prevent the water from backing up other toilets in your home. To unclog a toilet, you can try using a plunger as well as baking soda and white vinegar. If this doesn't work, you may need to use a plumber's snake or auger to remove the clog.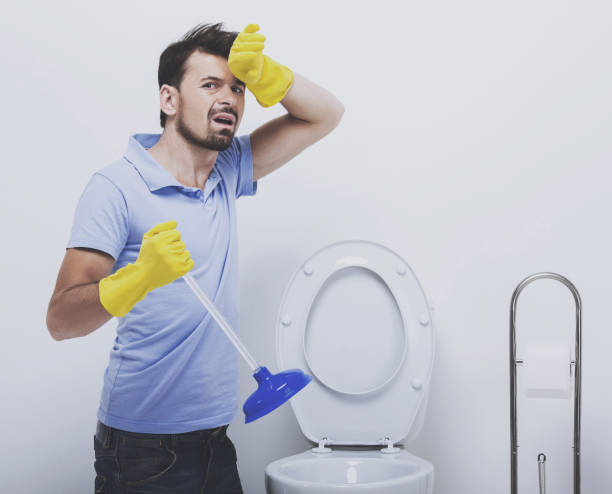 Why Should You Hire Our Plumbers?
Although there are lots of advantages of allowing us to perform the job, there are some advantages that you will get with us, among which are: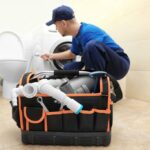 Customer support no matter the routine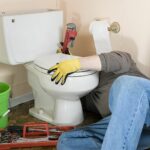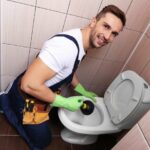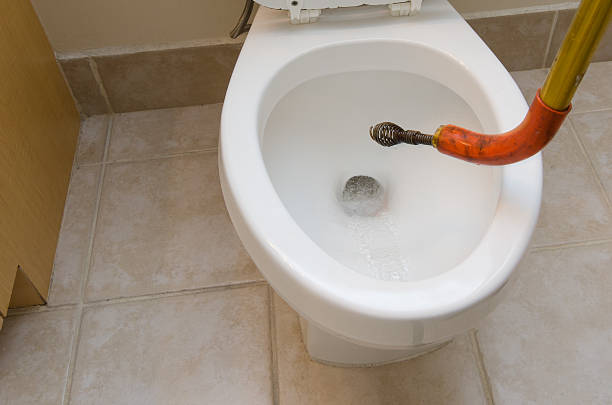 The Importance Of Professional Plumbing Services For A Clogged Toilet
No one likes to deal with plumbing problems, especially when it comes to clogged toilets in Montebello. If you are a Montebello homeowner and find yourself dealing with a clogged toilet, you should seriously consider professional plumbing services to resolve the issue. Professional plumbers have the knowledge and experience to quickly identify and fix any problem without causing further damage.
The first step your plumber will take is to inspect the clogged toilet. They will assess the situation and determine what needs to be done to unclog it, either using a plunger or a snake auger. They can also tell you if there is an underlying issue, such as a sewer line blockage that needs to be addressed.
Our professional plumber will also have access to specialized tools and equipment that are necessary to unclog a toilet. This includes drain snakes, augers, and other specialized instruments that help them remove clogs or debris from your toilet. They can also make sure your toilet is properly installed and working properly.
The Importance Of Professional Plumbing Services For A Clogged Toilet
A clogged toilet is one of the most annoying problems a homeowner can face. A clogged toilet not only causes water to overflow, but can also create an unpleasant odor and be difficult to unclog without the proper tools or expertise. That's why it's important to call a professional plumbing service when faced with a clogged toilet. Professional plumbing services can help you determine the cause of your clogged toilet and use specialized tools to quickly and effectively remove the clog.
They may suggest drain cleaning solutions or use a plunger, auger, or water jetting techniques, depending on the severity of the clog. If it is a more serious problem, like a broken pipe or septic tank, they will be able to diagnose the problem and fix it. By enlisting the help of a professional plumbing service, you can be sure that your clogged toilet will be taken care of. quickly and efficiently without any additional damage. They are also experienced in handling all types of plumbing problems and can provide tips and solutions to prevent clogs in the future. So don't wait until your toilet clogs. Give us a call, we'll help you with your clogged toilet problem!
24-hour Emergency Plumbing Services
[contact_box address="5702 Jillson St, Commerce, CA 90040, United States" title="Plumberland Emergency Plumbing Land Commerce" telephone="+17472451788″ www="https://g.page/Plumberland-Emergency-Plumbing-L?share"]
[contact_box address="1222 N Fries Ave, Wilmington, CA 90744, United States" title="Plumberland Plumber Wilmington" telephone="+17472451789″ www="https://g.page/Plumberland-Plumber-Wilmington?share"]