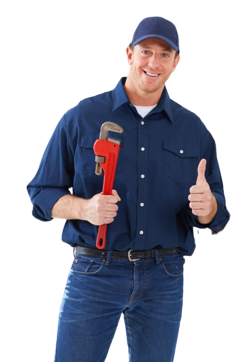 #1 DRAIN CLEANING IN LOMITA
We are here to serve you and be your plumber for life!
When you need plumbers in and around Lomita, CA, you can count on Plumberland Plumber Wilmington to get the job done. We are available 24/7 and ready to help with any size or type of damage to your home.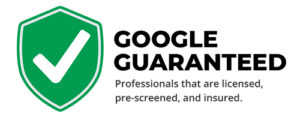 All our work is 100% guaranteed. Plumbing problems will hit you at any time and create an emergency plumbing problem. Homeowners and businesses will, at some point, have to call a plumber. When the time comes and you need a plumber in Lomita and its surroundings, we are here to serve you 24 hours a day, 7 days a week. We understand that you have many Lomita plumbing companies to choose from. Be sure to do some homework and verify that they are reputable, licensed plumbers in Lomita who offer warranties on the work they do. All our work is guaranteed.
Plumberland Plumber Wilmington is ready to service your home or business with a professional and affordable plumbing service. We have been providing preventive and emergency maintenance plumbing services in and around Lomita for over fifteen years. If you need reliable 24/7 plumbing service in Lomita, we're just a phone call away. Same day service, 365 days a year.
Why is Drain Cleaning Vital for Your Home?
Good hygiene and functionality of your home depend on clean, functioning drains. Maintaining a healthy drain system may not always be effortless; however, owners must practice discipline and consistent upkeep for optimal results.
We use drains in our daily lives without even a second thought – to do the dishes, flush toilets and so on. Therefore it's essential to keep your plumbing running efficiently with regular check-ups. Unfortunately, inadequate maintenance of drain pipes can cause serious issues such as stagnant water build up leading to an unpleasant smell. Don't let this happen to stay ahead and make sure that yours are regularly checked!
Not only is a blocked drain unsavory and unpleasant, but it can also breed parasites and fungi that could bring adverse effects on your health. Moreover, the excess water may seep into your walls or floors potentially causing irreversible stains or warping damage to your home.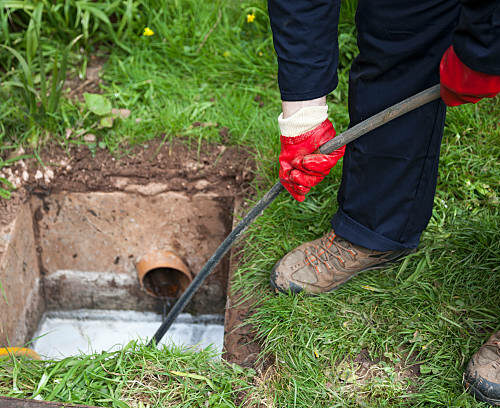 Why Should You Hire Our Plumbers?
Although there are lots of advantages of allowing us to perform the job, there are some advantages that you will get with us, among which are: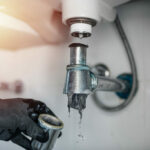 Customer support no matter the routine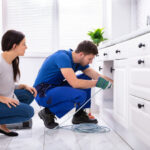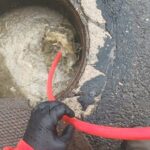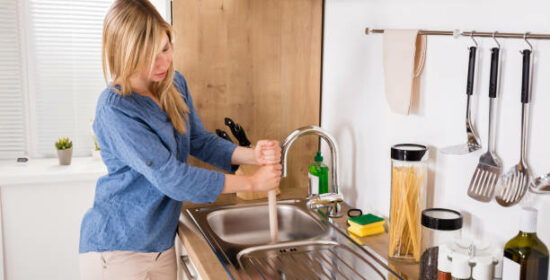 Why Don't We Recommend That You Perform The Drain Cleaning?
It can be tempting to try and clean the blocked drain yourself after watching a tutorial, as who doesn't love saving money? Unfortunately, this can lead to unnecessary expenses due to inadequate equipment or lack of experience. Trying things on our own could potentially cause further damage that will cost even more in the long run.
If you're feeling daring, go ahead and try it yourself. However, don't be shocked if your DIY project turns out to be both messy and expensive – tutorials on YouTube have convinced many into believing that unblocking drains is a piece of cake!
Our Drain Cleaning Services
We provide top-notch drain cleaning services to ensure your drains are always clear and running smoothly. Our team of experienced technicians use the latest tools and techniques to effectively address any drainage issue quickly, efficiently, and with minimal disruption.
We specialize in cleaning clogs caused by grease, soap buildup, hair, roots, food particles, and other debris that can accumulate in your drains. We also offer specialized services for more complex problems, such as tree root removal and system augmentation to prevent future clogging. No matter what the problem, our technicians are here to help you find a solution and get your drainage systems back up and running in no time.
Contact us today for all your drain cleaning needs! In addition to offering drain cleaning in Lomita services, we also offer preventative maintenance options to keep your drains running smoothly. Our technicians can inspect and clean your pipes, making sure any blockages are detected and removed before they become a problem. With our preventative maintenance plans, you can be sure that your drains will never be a problem again!
Plumberland Emergency Plumbing Land Commerce
5702 Jillson St, Commerce, CA 90040, United States
Plumberland Plumber Wilmington
1222 N Fries Ave, Wilmington, CA 90744, United States